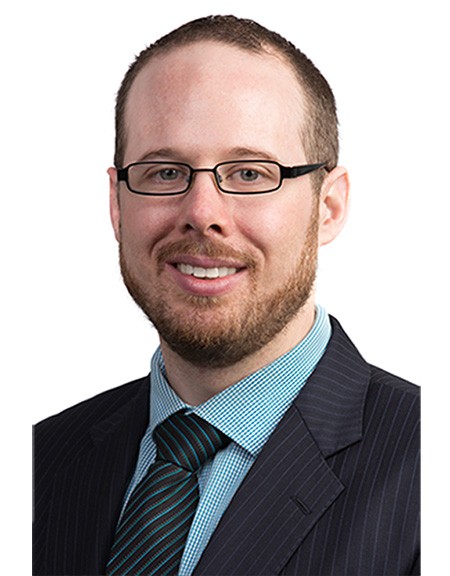 Adam Colquhoun, Senior Consultant
Originally from country Victoria, Adam started out as an Industrial Officer at the Victorian Farmers' Federation (VFF).
In 2008 whilst working at the VFF, Adam completed his Masters of Industrial and Employee Relations. Not afraid of hard work, Adam then decided to go to law school at Monash University whilst working full time. Over the next 4 years Adam continued to work in workplace relations whilst completing his law degree.
"Studying and working was tough. But it gave me a unique insight into how to apply my learnings from law school to real life problems at work. My focus wasn't just on how to pass the next exam, but instead how I could apply what I was learning to work"
During Adam's studies he worked at the VFF, Australian Retailers' Association and a mid-tier law firm, all in workplace relations roles.
Law degree finished and HECs debt maxed out, Adam went looking for a new job which would help him to fund the remaining steps to becoming a Lawyer. He landed at VECCI in a Workplace Relations Consulting role.
Over the next 3 years Adam was promoted to Senior Workplace Relations Consultant, and later moved to VECCI's law firm, CCI Lawyers. More recently Adam has worked at one of Australia's fastest growing national law firms and a mid-tier law firm based in Melbourne.
In July 2016 Adam hit a major milestone, 10 years' experience helping employers deal with workplace relations matters.
In early 2017 Adam went out on his own. He saw a market for helping employers deal with litigation and difficult workplace relations issues through cost effective, thorough and high quality legal services. And so WestmoreJacobs® was born.
Today Adam's approach reflects his varied experience:
"I've been fortunate to work with some brilliant people – all of which had different approaches to resolving workplace law problems."
"I've learnt to value diversity in approaching and resolving problems. I don't believe in a 'one size fits all' approach. Something that works great in one situation may be a complete failure in another. I challenge myself to find the best approach to the situation at hand. It gets better results".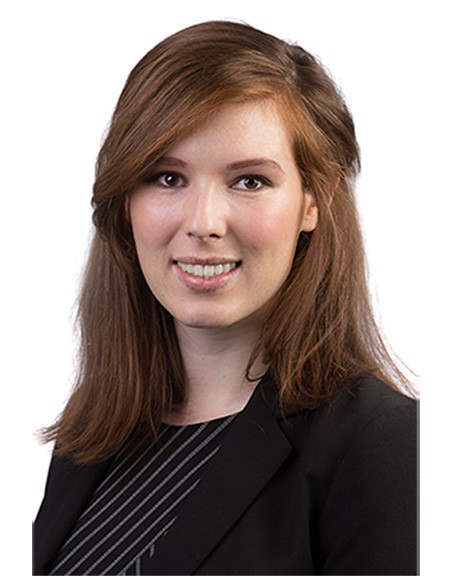 Katherine Stewart, Senior Associate
Having recently worked at the Australian Medical Association Victoria ("AMA"), Katherine joins WestmoreJacobs® with a passion for employment law and a special interest in the health sector.
Katherine's two years as a Workplace Relations Advisor at the AMA saw her assist a diverse range of medical professionals, either as business owners, employees or contractors:
"Whilst at the AMA it became clear to me that a driving factor of successful business is the capacity to build strong employment relationships and effectively manage disputes when they arise. I enjoyed helping business owners work towards this."
Rewind to before Katherine's time at the AMA, her passion for employment law developed whilst completing her law degree:
"My first degree at Melbourne University was Arts (Art History major). So it wasn't immediately apparent that employment law would become my real passion. "
"But while completing my law degree at Melbourne University, I discovered that assisting people with real-world and relatable problems is where I find true satisfaction. Employment law quickly followed after volunteering with a community-based employment law service."
Whilst Katherine's passion for employment law reflects her approach, her love for the arts remains:
"A love of the arts has not left me. One of my strengths is the capacity to apply creative solutions to challenging problems. Being able to think laterally whilst having a keen eye for legal detail is key."
Katherine is uniquely positioned to assist employers (particularly those in the health sector) to deal with challenging problems through practical, yet carefully considered solutions.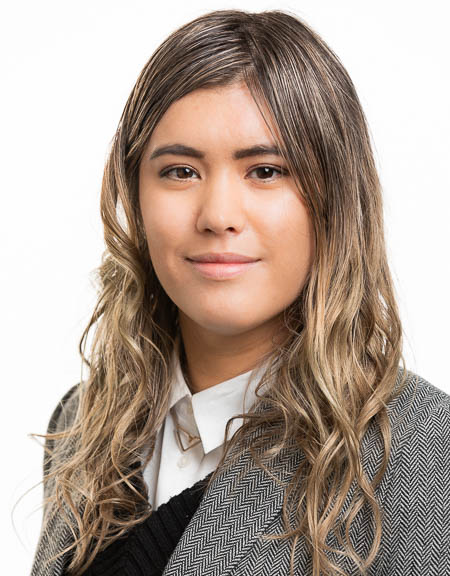 Fiona Bucknall, Paralegal
Former Practice Manager and Law Clerk at WestmoreJacobs, Fiona is enthusiastic about employment law and possesses strong research and administrative experience. She is currently employed as a Paralegal by Velocity Legal as part of WestmoreJacobs' merger with Velocity.
Fiona is currently studying a Bachelor of Laws/Arts at Monash University. Her academic interests are broad and outside of employment law she specialises in International Relations, Psychology, and Public International Law. Fiona has also been involved in legal research projects for international non-governmental organisation Displacement Solutions.
Fiona has experience of running a small business in the creation of her tuition company, Pinnacle Tuition. She has taught written skills to students from nearly every age bracket, skill level and language background. Fiona uses these skills to constantly reassess and improve her own work.
"Communication is our most effective tool, and I greatly value the firm's insistence on the most precise, yet simplified drafting to pin down and tackle complex problems."
Outside of her studies, Fiona is active in her university community, having served as a committee member in the Monash International Affairs Society and attended international student conferences as a representative of her university. She is also passionate about snow sports.